Sustainable Landscaping Services
We offer a broad range of native landscaping services which we can tailor to the needs of your site and your personal aesthetic style.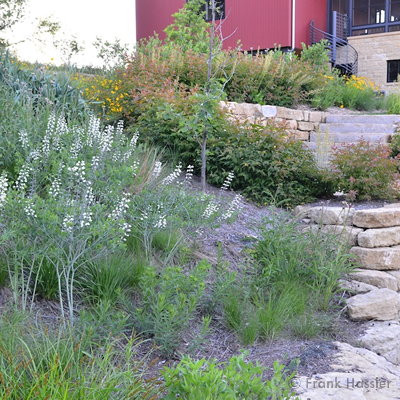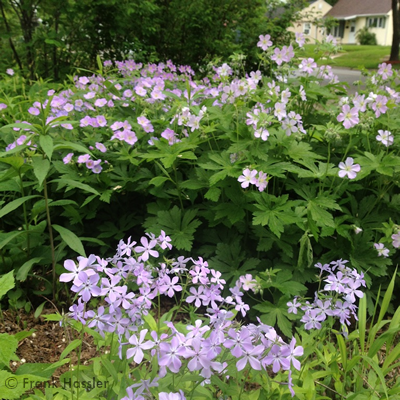 Design
Good Oak specializes in designing sustainable landscapes to meet the needs and wishes of our clients. Our goal is to create landscapes that are beautiful, low maintenance, and provide habitat for wildlife. Our design styles range from formal, highly ornamental landscapes, to more natural landscapes like prairies or woodlands. All designs are custom drawn and highly detailed, and focus not only on the plants and natural features of your yard, but often incorporate features like paths, benches, decks, patios, and other structures.
Select a design thumbnail to view the expanded design.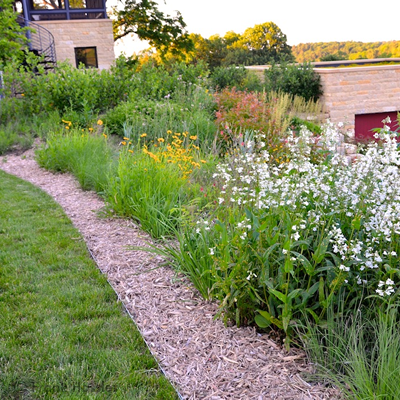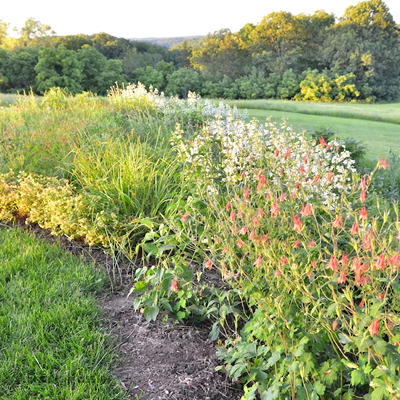 Consulting
If you'd like to add native plants to your yard or tackle some of the invasive problem plants yourself but don't know where to start, we can provide you with the information you need. We will start by visiting your property to assess the issues you are dealing with, answer questions or concerns you might have about your landscape, and help you come up with a plan for creating a more low maintenance yard that meets your needs and goals.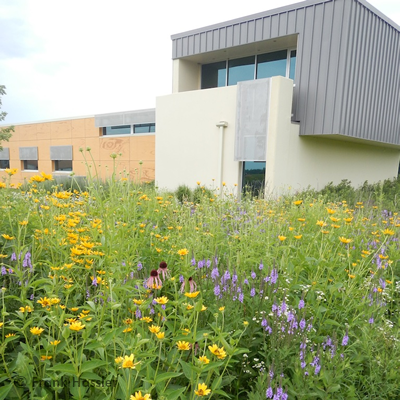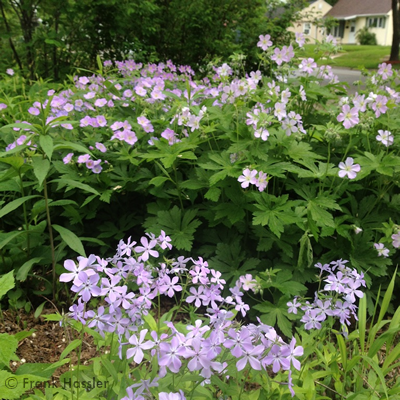 Installation
We will implement or install any sustainable landscaping project or plan, large or small. This may mean planting a butterfly garden, installing a rain garden, replacing overgrown or invasive plants with attractive native plants, or turning your lawn into a colorful mix of prairie grasses and wildflowers! We can install:
Rain Gardens
Butterfly Gardens
Backyard Prairie
Woodland Shade Gardens
Formal Gardens using native plants
Alternative Lawns
Low Maintenance Landscapes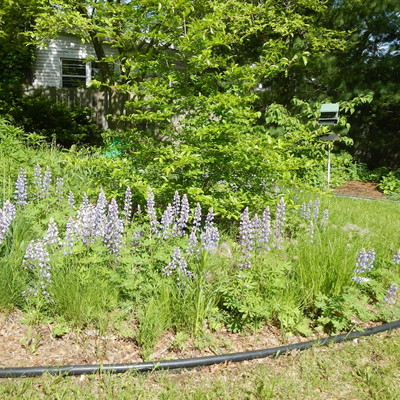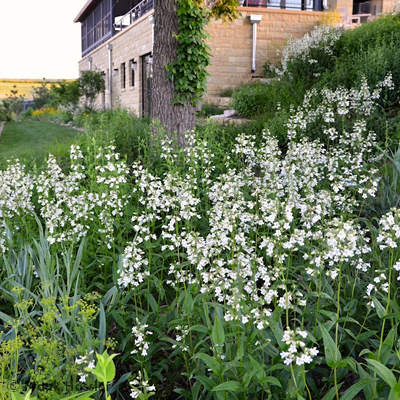 Hardscaping
Not only does nature provide inspiration for designing gardens and landscapes with plants, but it can also provide materials to create functional features like paths, patios, walls, and fences. Whether you are looking to enhance natural features on your property, or add whimsy to your landscape, it can be done in a natural and sustainable way! We can design and create functional features in your landscape like flagstone patios and pathways, stepping stone paths, bridges, or fences for privacy and screening. Or we can add artistic touches to your landscape through the use of trellises, stone benches, accent boulders, and statuary. We strive to create these features with locally harvested or produced materials such as wood, stone and boulders, and recycled materials like metal, reclaimed bricks or other unique materials that may even be found in your own backyard.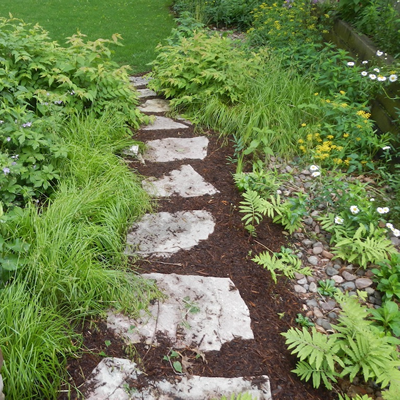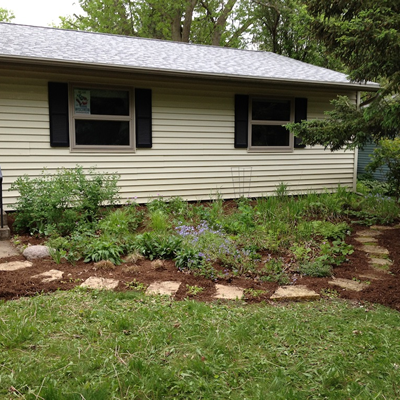 Stonework: Click on a photo to see a larger image.
Maintenance
We can help keep your gardens looking their best by scheduling seasonal or regular visits to your home to pull weeds, prune shrubs or divide and transplant plants as they reproduce.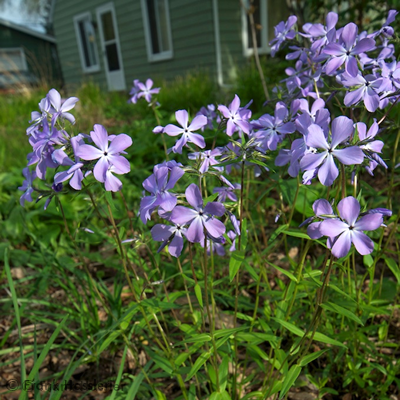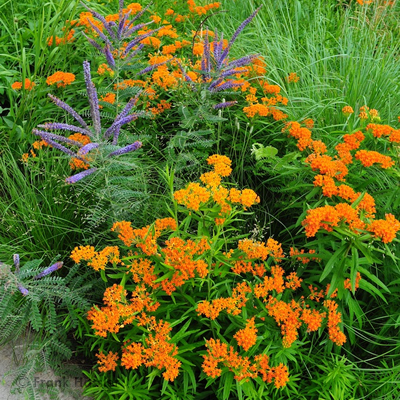 Invasive Species Control
If plants like garlic mustard or Japanese knotweed have a habit of showing up in your yard or gardens uninvited, we can control and eliminate these and many other problem plants for you.
Cedar fences are durable and beautiful: : Click on a photo to see a larger image.
New residential landscape installation; : Click on a photo to see a larger image.
An Urban Shade Garden: : Click on a photo to see a larger image.